Deze maand heeft mij zoveel leuke en nieuwe dingen gebracht! Ten eerste ben ik weer begonnen met boeken kopen (heb een hele lange reading-slump gehad waardoor het kopen van boeken op een laag pitje stond), heb ik mijn oude Bookstagram een nieuw leven ingeblazen en ben ik aangesloten bij BIBI_BOOKs 😀
En bij dat alles hoort natuurlijk een maandelijkse bookhaul.
---
The Hazel Wood.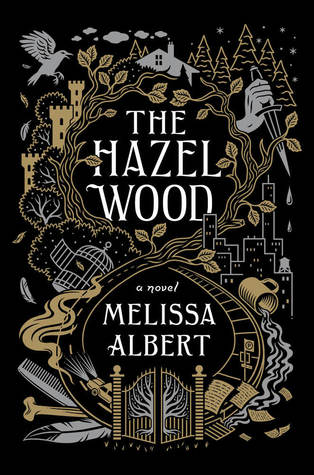 Seventeen-year-old Alice and her mother have spent most of Alice's life on the road, always a step ahead of the uncanny bad luck biting at their heels. But when Alice's grandmother, the reclusive author of a cult-classic book of pitch-dark fairy tales, dies alone on her estate, the Hazel Wood, Alice learns how bad her luck can really get: her mother is stolen away―by a figure who claims to come from the Hinterland, the cruel supernatural world where her grandmother's stories are set. Alice's only lead is the message her mother left behind: "Stay away from the Hazel Wood."
Alice has long steered clear of her grandmother's cultish fans. But now she has no choice but to ally with classmate Ellery Finch, a Hinterland superfan who may have his own reasons for wanting to help her. To retrieve her mother, Alice must venture first to the Hazel Wood, then into the world where her grandmother's tales began―and where she might find out how her own story went so wrong.
---
Red Queen Collector's Edition.
A beautifully designed collector's edition of the #1 New York Times bestselling Red Queen by Victoria Aveyard, featuring exclusive content, fan art, a redesigned cover, and more! This deluxe package features: color fan art, redesigned cover, printed case, stained edges, a never-seen-before look behind the scenes of the Scarlet Guard and more!
The perfect gift for fans of the series, for anyone looking to add this beautiful edition to their collection, and for new readers eager to discover the lush, vivid fantasy series where loyalty and desire can tear you apart and the only certainty is betrayal.
---
And I Darken.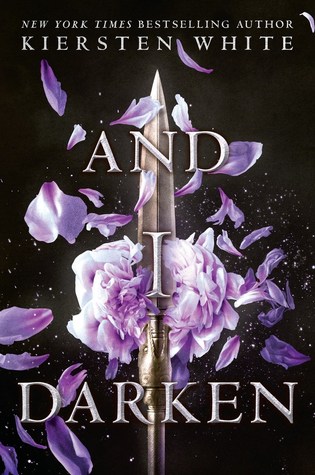 No one expects a princess to be brutal. And Lada Dragwlya likes it that way. Ever since she and her gentle younger brother, Radu, were wrenched from their homeland of Wallachia and abandoned by their father to be raised in the Ottoman courts, Lada has known that being ruthless is the key to survival. She and Radu are doomed to act as pawns in a vicious game, an unseen sword hovering over their every move. For the lineage that makes them special also makes them targets.
Lada despises the Ottomans and bides her time, planning her vengeance for the day when she can return to Wallachia and claim her birthright. Radu longs only for a place where he feels safe. And when they meet Mehmed, the defiant and lonely son of the sultan, Radu feels that he's made a true friend—and Lada wonders if she's finally found someone worthy of her passion.
But Mehmed is heir to the very empire that Lada has sworn to fight against—and that Radu now considers home. Together, Lada, Radu, and Mehmed form a toxic triangle that strains the bonds of love and loyalty to the breaking point.
---
Wintersong.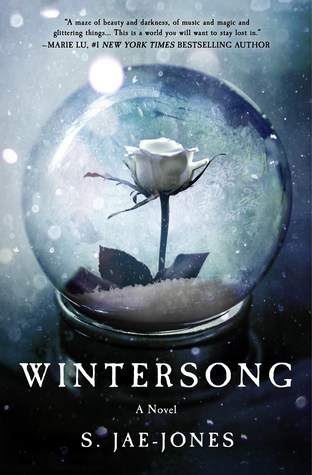 All her life, nineteen-year-old Liesl has heard tales of the beautiful, mysterious Goblin King. He is the Lord of Mischief, the Ruler Underground, and the muse around which her music is composed. Yet, as Liesl helps shoulder the burden of running her family's inn, her dreams of composition and childish fancies about the Goblin King must be set aside in favor of more practical concerns.
But when her sister Käthe is taken by the goblins, Liesl journeys to their realm to rescue her sister and return her to the world above. The Goblin King agrees to let Käthe go—for a price. The life of a maiden must be given to the land, in accordance with the old laws. A life for a life, he says. Without sacrifice, nothing good can grow. Without death, there can be no rebirth. In exchange for her sister's freedom, Liesl offers her hand in marriage to the Goblin King. He accepts.
Down in the Underground, Liesl discovers that the Goblin King still inspires her—musically, physically, emotionally. Yet even as her talent blossoms, Liesl's life is slowly fading away, the price she paid for becoming the Goblin King's bride. As the two of them grow closer, they must learn just what it is they are each willing to sacrifice: her life, her music, or the end of the world.
---
Daughter of the Pirate King.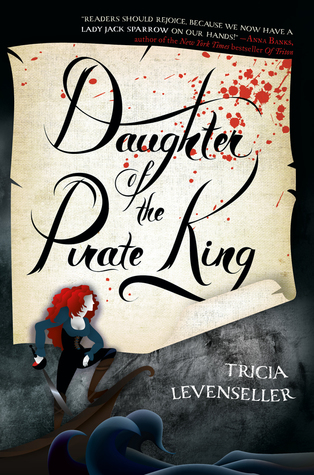 Sent on a mission to retrieve an ancient hidden map—the key to a legendary treasure trove—seventeen-year-old pirate captain Alosa deliberately allows herself to be captured by her enemies, giving her the perfect opportunity to search their ship.
More than a match for the ruthless pirate crew, Alosa has only one thing standing between her and the map: her captor, the unexpectedly clever and unfairly attractive first mate, Riden. But not to worry, for Alosa has a few tricks up her sleeve, and no lone pirate can stop the Daughter of the Pirate King.
---
Ronja de Roversdochter.
In Ronja's geboortenacht splijt een bliksemschicht de roversburcht van haar vader in tweeën. De rovers blijven er gewoon wonen, en Ronja groeit op in de burcht, en het grote bos eromheen. Op een dag ontdekt ze dat de aartsvijand van haar vader, Borka, met zijn roversbende in het andere deel van de burcht getrokken is. Ze sluit vriendschap met zijn zoon Birk, en als hun vaders daar kwaad om zijn, lopen ze weg en gaan ze samen in een grot in het bos wonen. Daar hebben ze een heerlijke zomer, maar waar moeten ze in de winter wonen? Het wordt steeds kouder…….
---
Prince's Gambit.
With their countries on the brink of war, Damen and his new master Prince Laurent must exchange the intrigues of the palace for the sweeping might of the battlefield as they travel to the border to avert a lethal plot. Forced to hide his identity, Damen finds himself increasingly drawn to the dangerous, charismatic Laurent. But as the fledgling trust between the two men deepens, the truth of secrets from both their pasts is poised to deal them the crowning death blow . . .
---
Kings Rising.
Dit is het laatste boek in de Prince Captive trilogie. Omdat de samenvatting spoilers bevat, heb ik deze onder een "read more" knop verstopt.
---
Ever the Hunted.
Seventeen year-old Britta Flannery is at ease only in the woods with her dagger and bow. She spends her days tracking criminals alongside her father, the legendary bounty hunter for the King of Malam—that is, until her father is murdered. Now outcast and alone and having no rights to her father's land or inheritance, she seeks refuge where she feels most safe: the Ever Woods. When Britta is caught poaching by the royal guard, instead of facing the noose she is offered a deal: her freedom in exchange for her father's killer.
However, it's not so simple.
The alleged killer is none other than Cohen McKay, her father's former apprentice. The only friend she's ever known. The boy she once loved who broke her heart. She must go on a dangerous quest in a world of warring kingdoms, mad kings, and dark magic to find the real killer. But Britta wields more power than she knows. And soon she will learn what has always made her different will make her a daunting and dangerous force.
---
The Bone Witch.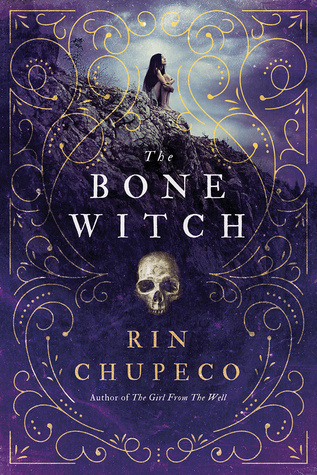 Tea is different from the other witches in her family. Her gift for necromancy makes her a bone witch, who are feared and ostracized in the kingdom. For theirs is a powerful, elemental magic that can reach beyond the boundaries of the living—and of the human.
Great power comes at a price, forcing Tea to leave her homeland to train under the guidance of an older, wiser bone witch. There, Tea puts all of her energy into becoming an asha, learning to control her elemental magic and those beasts who will submit by no other force. And Tea must be strong—stronger than she even believes possible. Because war is brewing in the eight kingdoms, war that will threaten the sovereignty of her homeland…and threaten the very survival of those she loves.
---
Veel liefs,
Lili